Our experienced team of experts can prepare accounts for all types of business, from sole traders to partnerships and limited companies.
Our services will help to reduce the administrative burden, allowing you to concentrate on running your business, while giving you peace of mind that your accounts and returns are in order.
Planning and support
Our support for your business stretches far beyond the essential compliance services. At Chorus Accounting we aim to be your business partners, helping you to make the right decisions and working with you to ensure the best possible chance of success.
We will help you to focus on what matters most to you – growing your business and increasing profitability.
Business start-up planning and advice
Raising business finance
Strategic planning
Financial management
Financial information systems
Computer systems advice
Cashflow forecasting and management
Efficient billing and cash collection
Long term plans for your business and your exit
… and much more.
Please contact us for more information and advice.
Business start up
Starting up in business can be a daunting prospect, with budding entrepreneurs all too often left to fend for themselves. At Chorus Accounting we will help you to cut through the red-tape and support you at a crucial time in the life-cycle of your business.
Bring us your business ideas and we'll help you to evaluate them in a constructive and realistic manner.
Decide on the most suitable structure for your business – sole trader, partnership, or limited company
Prepare a business plan, cashflow projections, budgets, and trading forecasts
Assess your finance requirements, advise on the best sources of finance, and draw up the necessary proposals
Establish a good working relationship with your bank
Complete any registration procedures with Companies House and HM Revenue and Customs
Deal with company secretarial issues
Set up a recording system for your internal use and for complying with statutory requirements
To arrange an initial consultation, please contact us today.
Business taxation
In the face of constantly evolving tax legislation, we can help to ensure that you are paying the right amount of tax, while also taking advantage of the tax schemes and allowances that are available to you and your business.
Chorus Accounting can offer peace of mind that you are complying with your tax liabilities, while freeing up time for you to devote to your business or personal pursuits.
Choosing a tax-efficient business structure
VAT planning and advice
Corporation tax advice
Maximising tax relief on acquisitions
Minimising tax on disposals
Taking advantage of available schemes and allowances
Assisting with compliance requirements
Dealing with HM Revenue & Customs enquiries and investigations
Contact us today for advice on strategies to make your business finances as tax-efficient as possible.
Company Secretarial
The Companies Act places strict obligations on companies to submit the required documents according to deadlines. The company secretary ensures that an organisation complies with relevant legislation and regulation, and keeps board members informed of their legal responsibilities.
Chorus Accounting can provide peace of mind, by taking the hard work off your hands.
Preparation and filing of statutory returns
Preparation of minutes and resolutions
Company formation
Company searches
Please contact us to find out more.
Payroll
Administering the payroll can be an arduous and time-consuming task for today's busy business owner.
From a human resources viewpoint, the payroll department is critical because employees are sensitive to payroll errors and irregularities: Good employee morale requires payroll to be paid timely and accurately.
Customised payslips
Administration of PAYE, national insurance, statutory sick pay, statutory maternity pay, etc
Completion of statutory forms, including year end returns, to issue to your employees and submit to HM Revenue & Customs
CIS returns
Summaries and analyses of staff costs
Administration of incentive schemes, bonuses, and ex-gratia and termination payments
Administration of pension schemes
Contact us today to discover how you could benefit from our payroll service.
The Chorus App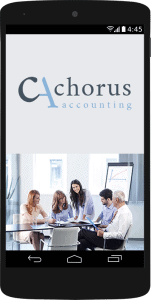 This powerful new free finance & tax App has been developed by the team at Chorus Accounting to give you key financial and tax information, tools, features and news 24/7.
It includes features like GPS Mileage Tracker, Receipt and Expense Management, an Income Tracker ... PLUS 17 great other tax, VAT and financial calculators.
Making Tax Digital (MTD) is an HMRC initiative that will revolutionise the UK tax system and ultimately bring an end to self-assessment.
The changes apply to a wide range of taxpayers, including most businesses, self-employed professionals, and landlords. This 'new and improved' tax system will require the majority of business owners to maintain digital records using compatible software.
The primary aim of Making Tax Digital is to make tax administration more effective, efficient, and easier for taxpayers through the implementation of a fully digitalised tax system by 2020, whilst also reducing HMRC's overheads for managing tax affairs.
Effective
Tax recording will be more accurate, providing fewer opportunities for errors, miscalculations and fraudulent activity.
Efficient
The process will be faster and more automated for businesses, accountants and HMRC, helping them save valuable time.
.. and therefore, much easier
With the right software, Making Tax Digital will make it easier for small businesses to record and file their tax returns online.
Making Tax Digital for business (MTDfb) begins on 1 April 2019 with MTD for VAT. From that date, VAT-registered businesses above the threshold of £85k will have to keep digital records and submit VAT returns using compatible software.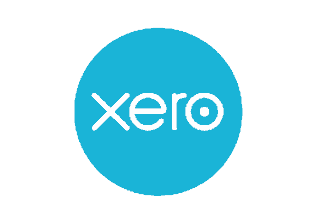 Preparing for digital tax starts with managing business accounts online – it makes the transition smoother and business more efficient.
Xero is Britain's leading online accounting software, and over 1 million subscribers around the world use Xero save time and get paid faster.
Having consulted with HMRC on Making Tax Digital, Xero is committed to supporting small businesses and their advisors through the transition.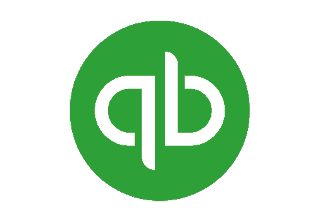 QuickBooks is an accounting software package developed and marketed by Intuit.
QuickBooks products are geared mainly toward small and medium-sized businesses and offer on-premises accounting applications as well as cloud-based versions that accept business payments, manage and pay bills, and payroll functions.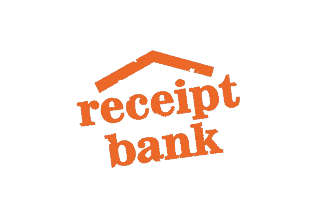 Receipt Bank makes keeping track of your receipts and invoices, simple, turning bits of paperwork into data you can use.
Receipt Bank integrates seamlessly with the leading accounting, payroll and payment software on desktop and cloud, so you can build an end-to-end solution to suit any business.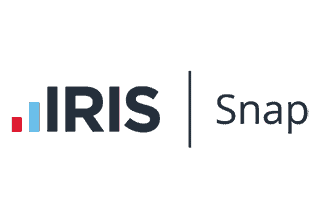 An app led service that will solve that age old problem of clients swamping you with big bags of receipts.
Working digitally - an end-to-end process. IRIS has created a seamless process that eliminates paper documents. From you initially entering data into their online bookkeeping software, to your eventual submission of their accounts and tax returns.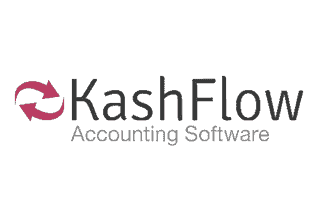 KashFlow small business accounting software has been designed to save you time and effort by letting you manage your accounts on your terms anytime, anywhere.
With inbuilt features enabling faster payments, compliant tax filing & less time spent on bookkeeping, it's no wonder so many UK small businesses and sole traders choose KashFlow's accounting software.